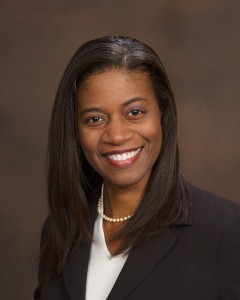 I've been working with companies and people to achieve their dreams and goals for over 25 years.  I graduated from Wake Forest University with a BSB in Accounting in 1994, and began my career journey at the international CPA firm of Arthur Andersen and Company, where I gained a broad and diverse understanding of both personal and business finances.  I worked in the accounting industry until I earned my North Carolina CPA license in 1997. I then began to pursue my passion of helping individuals manage their personal finances when I became an associate with a financial planning group in Greensboro, NC. While working with a variety of clients, I began to sense a calling to narrow my focus to helping married couples find unity in planning their financial future.
From 1999 – 2005, I took several years to turn my focus homeward.  I diligently and successfully took steps to pursue financial unity in my own marriage, while managing both our personal and business finances.  We also celebrated the births of 3 babies in 3 ½ years (we now have 5!), I helped my husband to start a Civil Engineering firm, and enrolled in the College for Financial Planning in order to gain more expertise and prepare for the Certified Financial Planner Exam (which I passed in 2006).
As I continued my career journey as a financial planner, once again my eyes and heart were opened to people who had achieved financial "success", followed Biblical precepts, but were still not completely fulfilled.  What was the issue?  In quest to discover the answer to that question, I discovered that the one-size-fits-all approach to financial management was smothering people's ability to live out their UNIQUE design through their finances.  As I reconciled this disconnect in my own life, I found the solution through a process called Life Coaching.
From 2014-2015, I immersed myself in training and working with a select group of clients to become a Life Coach.  I received training from The Professional Christian Coaching Institute, and in December 2015 I completed certification as a Certified Personal and Executive Coach through the CaPP Institute.  My clients, who were both individuals and couples, discovered an amazing sense of fulfillment as I walked alongside them to discover their unique design, the life they were destined for, and an intentional path to pursue it.
Speaking and Writing:  Over the past decade, I have led seminars and speaking engagements on topics of Biblical financial management and financial marital unity, have published articles in several national magazines, and have been interviewed on Crown Financial Ministries' and Encouragement Café's Radio Shows. I've achieved Advanced Communicator Bronze (ACB) status as a member of Toastmaster's International, graduated from CLASServices Speakers' and Writers' training (the same people who trained Beth Moore and Joyce Meyer!), and attended Proverbs31 Ministries SheSpeaks Speakers' and Writers' training.
My personal life:  My husband, John and I have been married since 1996.  We have 5 energetic children, who have truly taught us things about our God's relationship with us that we never could have otherwise known!  We've been active members of Winston-Salem First Assembly since 1999, where Dr. Mike Rakes is Senior Pastor.
In my free time, I enjoy Suzuki violin (which I just picked up again after 3 decades!), cooking for my voracious children, working out while listening to bass-thumping Holy Hip Hop, daydreaming (I can't help it, I'm a visionary and a hopeless romantic!), and weekly date nights and occasional travel with my husband.