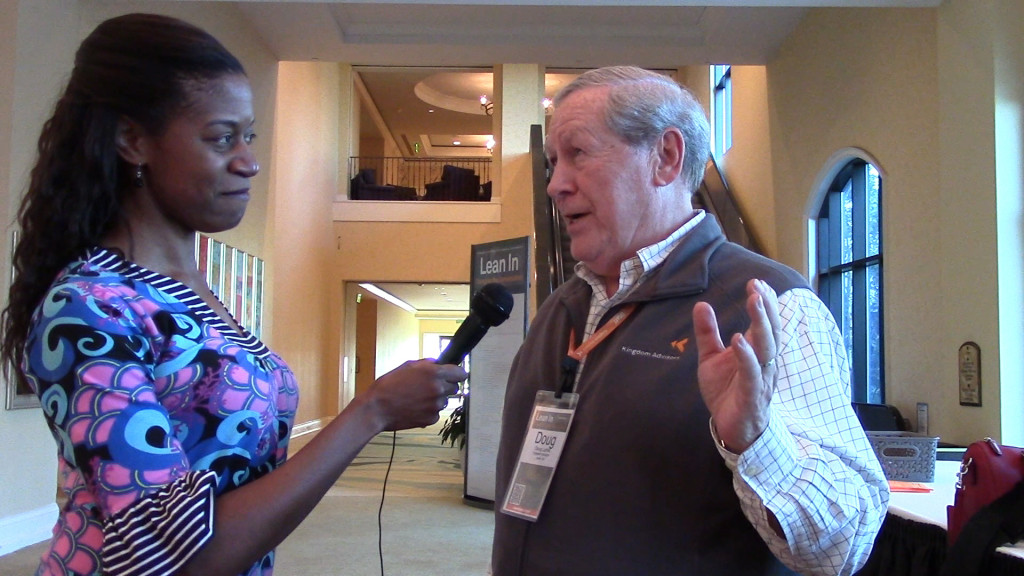 Would you handle your money any differently if you didn't view it as entirely "yours"?
A few weeks ago, I had the privilege of interviewing Doug Lantis at the Kingdom Advisors annual conference in Florida.   Please enjoy as he shares about the best piece of financial wisdom he's learned, and how it impacts his dealings with money.  Then share how it inspired you below!
Reflection: "Yours, O LORD, is the greatness and the power and the glory and the majesty and the splendor, for everything in heaven and earth is yours. Yours, O LORD, is the kingdom; you are exalted as head over all.  Wealth and honor come from you; you are the ruler of all things. In your hands are strength and power to exalt and give strength to all" (1Chronicles 29:11-12).
 Journal:  What's one thing you learned from Doug's Interview?  Share your thoughts below!