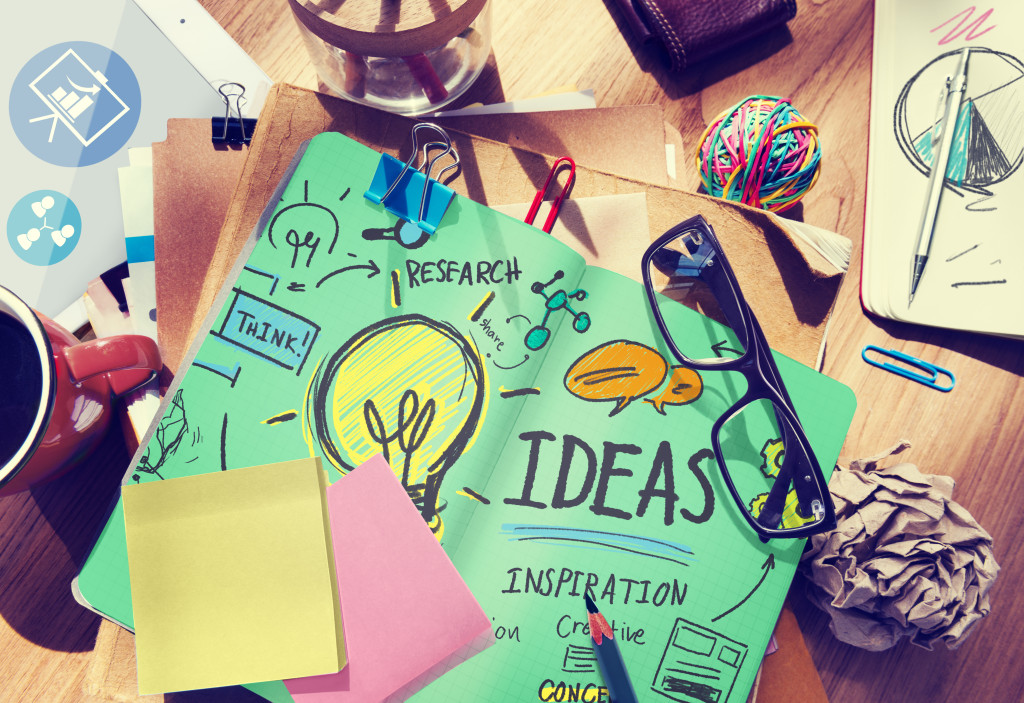 As I shared a few weeks ago, it's fun to come up with new ideas, explore uncharted territory, and make improvements to my environment. But continuously starting projects without finishing them doesn't ultimately add to my life. It just creates another source of clutter.

As I began to take inventory, the list of open projects was so long that I had to stop and reflect on what was going on. What was driving me to keep starting projects, and what was keeping me from finishing them? As I prayerfully reflected on these questions, I discovered two life patterns that are not serving me well.
When I'm bored or overwhelmed with duties, starting a new project is often my escape.  It makes me feel like I'm accomplishing something, even if the "something" isn't really what I'm supposed to be doing.  If I'm honest with myself, I don't feel free to fully enjoy these projects, because the duty is still hanging over my head.
When the excitement is gone, I move on.  Filled with zeal and anticipation of the unknown, I would embark on an exciting new adventure.  But once the initial excitement wore off, I'd abandon the project for something else more exciting.
I was both humbled and surprised to discover that the project clutter in my life wasn't just caused by having a creative mind and multiple interests. It was created by escapism and lack of commitment. Ouch!
But before I started feeling condemned or trying to figure out how to fix myself, My Perfect, Loving, Heavenly Father reminded me that He loves me, even in the midst of my clutter and my many unwise ways. He gently opens my eyes. He teaches me new ways that are life-giving and fruitful. And He will do the same for you, too! Thank You, Lord!
Reflection: "I will instruct you and teach you in the way you should go; I will counsel you and watch over you" (Psalm 32:8).
Journal: Did you discover any patterns as you began to inventory your unfinished projects? Reflecting on Psalm 32:8, what do you think the Lord is teaching you? Please share your responses below!