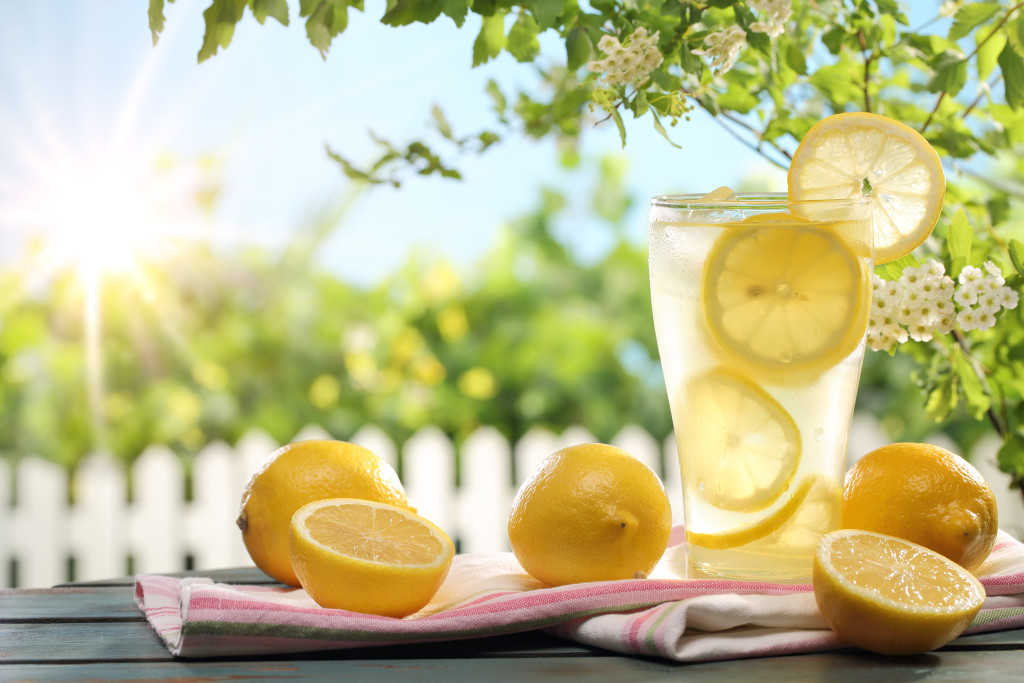 You've probably heard the saying about what to do when life gives you lemons:
make lemonade!
Right after my last blog post, we discovered that none of the school options we were pursuing for our youngest child were going to work. My "lemon" was suddenly discovering that I had four weeks to clear my schedule and set up a homeschool. Although my personal and professional plans were dependent upon our children being away from the house during the day, God had another plan…
a plan that (initially) made me very sour!
After I acknowledged my disappointment to Him, He began to gently guide me. One step at a time, He showed Himself to be faithful and intentional about making this plan come to fruition. It was like He picked up my hand, squeezed the lemon into a glass, and sweetened it Himself!
None of this was easy, and we couldn't have done it without the support of our friends and the homeschool community. But we now see it as the best path for our daughter and our family, because it gives her a learning environment that is tailor-made to her special needs. Now our school day focus is helping her thrive as a precious gifted child, instead of focusing on how to make her conform to a classroom setting that she's not currently designed for.
Has life handed you an unexpected change or challenge that is making you sour? Take some encouragement from what this experience is teaching me:
It's healthy to pause and acknowledge your feelings. God is always a perfect listening ear, and journals and good friends are also nice places to vent.
Reach out for help. Can you think of somebody who has been down this road already? Get some tips from them.
Search the internet for organizations and information. There's no reason to reinvent the wheel. There are plenty of blueprints online for any challenge or task that you may be facing. It's just a matter of finding the right one, and not getting lost in cyberspace in the process.
And finally, ask the Lord to help you to see the blessings and to see His hand. They are easy to miss when you're shocked and overwhelmed. Thankfully, the Holy Spirit can open your eyes to see God's work, feel His loving comfort, and receive hope for things to turn out well!
Reflection: " 'For I know the plans I have for you,' declares the LORD, 'plans to prosper you and not to harm you, plans to give you hope and a future'" (Jeremiah 29:11).
Journal: What lemons has life given you lately? Try some of the tips above, and please share your experiences below!