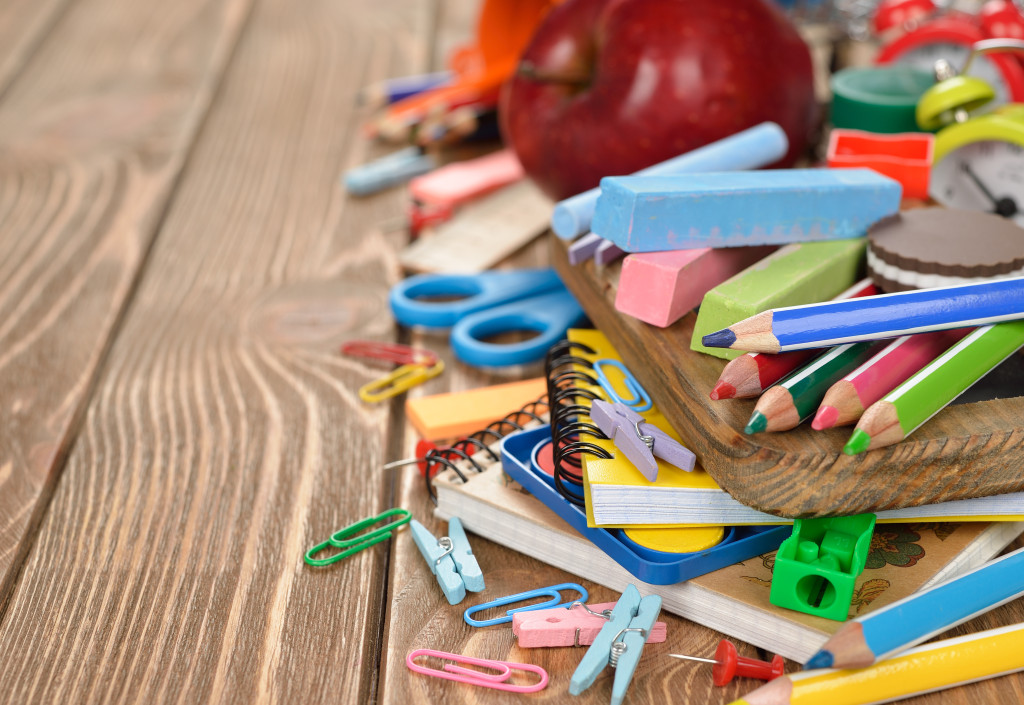 How many incomplete projects have accumulated in your home, office, and life?
If you're a creative- (and analytical) type like me, you probably have more projects than you can remember. Of course it's fun to come up with new ideas, explore uncharted territory, and make improvements to your environment. But if you start projects without ever finishing them, they're not adding to your life. They're just another source of clutter.
If you're ready to take courage and make space for your next amazing season, join me in clearing the project clutter from our lives. But let's be intentional about NOT getting into any kind of self-condemnation about things that we never got around to finishing. Instead, let's keep a sense of humor, and focus on some positive things, like:
how much fun we had while we were working on the project in the past
what a blessing the unwanted supplies will be when we donate them to someone else
how much new space we're making in our environments for things that are more aligned with our current interests.
The first thing to do is to take an honest inventory. Walk around with a notepad and clipboard, and write down everything you think of or see that represents a project that you started but weren't able to finish. These don't include assignments from your job. They are only things you chose to pursue.
Next, assign each project to 1 of 3 categories:
Projects which are obsolete.  These are the ones that were interesting in the past, but are no longer interesting now.  It doesn't matter how much money you've spent or how much time you've invested in them.  If they won't serve you in the next seasons of your life, they're just taking up space.
Projects you HAVE to complete.  These are the ones that involve commitments to other people in your life, but probably never had a firm deadline.  Maybe they started off as fun, but later became chores.  If they need to be finished so that they can stop hanging over your head, and so you can stop having to "avoid" the people you committed them to, it's time to address them.
Projects you want to complete… someday.  These are the projects that got set aside because there wasn't enough time or money to continue them.  When you think of these projects, you may experience a deep sense of longing, or a desire to find a place for them in your life when you have more time. Give yourself permission – not pressure – to revisit them later.
This is going to be an adventure for all of us, so please share whatever you discover! And stay tuned as I share my experiences, and propose ways to address the items in each of these 3 categories.
Reflection: "There is a time for everything, and a season for every activity under heaven: a time to scatter stones and a time to gather them, a time to embrace and a time to refrain, a time to search and a time to give up, a time to keep and a time to throw away" (Ecclesiastes 3:1,5,6).
Journal: Did you notice any patterns? Which of these 3 categories had the most unfinished projects? What kind of self-talk were you engaging in during this inventory process?  Share your responses below!