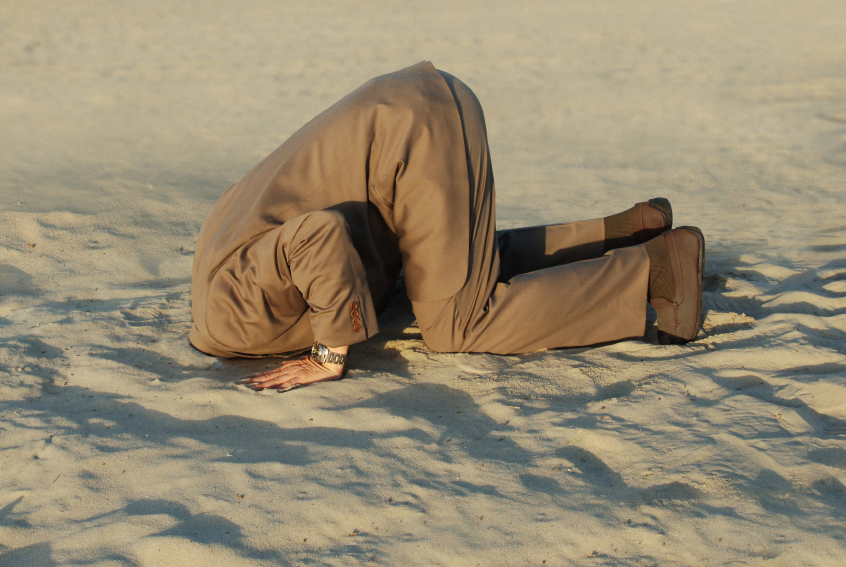 Would you like to experience peace instead of panic when an unexpected expense pops up?
I had to answer this question when our smoothly-functioning budget year was recently interrupted.  An issue with one of our children was going to require special services costing several hundred dollars per month.
My typical response would be to panic, then try to ignore the problem for as long as possible.  Surely God would take pity on me and make it go away.   On some level, sticking my head in the sand gave me a (temporary) sense of peace. But once the problem snowballed to where I could no longer avoid it, the panic would return.
Thankfully, God has a better way:
"Do not be anxious about anything, but in everything, by prayer and petition, with thanksgiving, present your requests to God.  And the peace of God, which transcends all understanding, will guard your hearts and your minds in Christ Jesus. (Philippians 4:6-7)"
I am learning that peace doesn't come from pretending that the problem doesn't exist.  Peace comes from taking the courage to acknowledge it to God, evaluate it, and prayerfully make a plan.
Has an unexpected expense popped up in your life?  Here's how to handle it, and still keep your peace:
Face it!  That expense isn't going away.  You might as well take courage and deal with it now, no matter how seemingly impossible it is.
Vent your frustration:  You're allowed to be upset about this.  Even if it's for a worthy cause, you don't have to pretend to be happy about it.  You can talk, pray, and/or journal about your feelings.  Just don't take them out on your spouse!
Pray together:  Hold hands with your spouse, and talk this situation through with God.  Thank Him for rebuking the devourer if you're a tither (see Malachi 3:10-11).  Ask Him to keep this from destroying the financial unity in your marriage (Ephesians 4:2-3).  And receive His wisdom on what to do (James 1:5).
Say, "no" to debt: Do you feel tempted to solve this issue with credit cards?  God promises to show you a better way (see 1Corinthians 10:13).
Negotiate:  is it possible to negotiate this expense in order to reduce its impact?  If not, evaluate your other expenses to see if any of them can be negotiated to make more room in the budget.
Take action:  where does this expense fit in your budget?

If it meets your definition of an "emergency" expense: use your emergency fund to pay for it.
If it's a temporary expense with a definite ending point: adjust or eliminate discretionary expenses for that period of time.
If it's a long-term expense that will require a permanent change: add it to your budget, then make adjustments to other categories.
Keep trying and praying until you agree that the budget is balanced.

Reach out:  If you've done all of the above steps, and still don't have the means to cover this expense, reach out for help. God never called us to suffer in silence nor to shoulder life's burdens alone.
Most of all, remember that when unexpected expenses occur, God will keep His promise to take care of you.  Be encouraged!
Search my heart, O God…
Are you facing an unexpected expense?  Ask God to give you the courage, unity, and provision that you need to deal with it, praying together through the verses listed in Step 3 above!