Want to guard your children from discontentment this Christmas?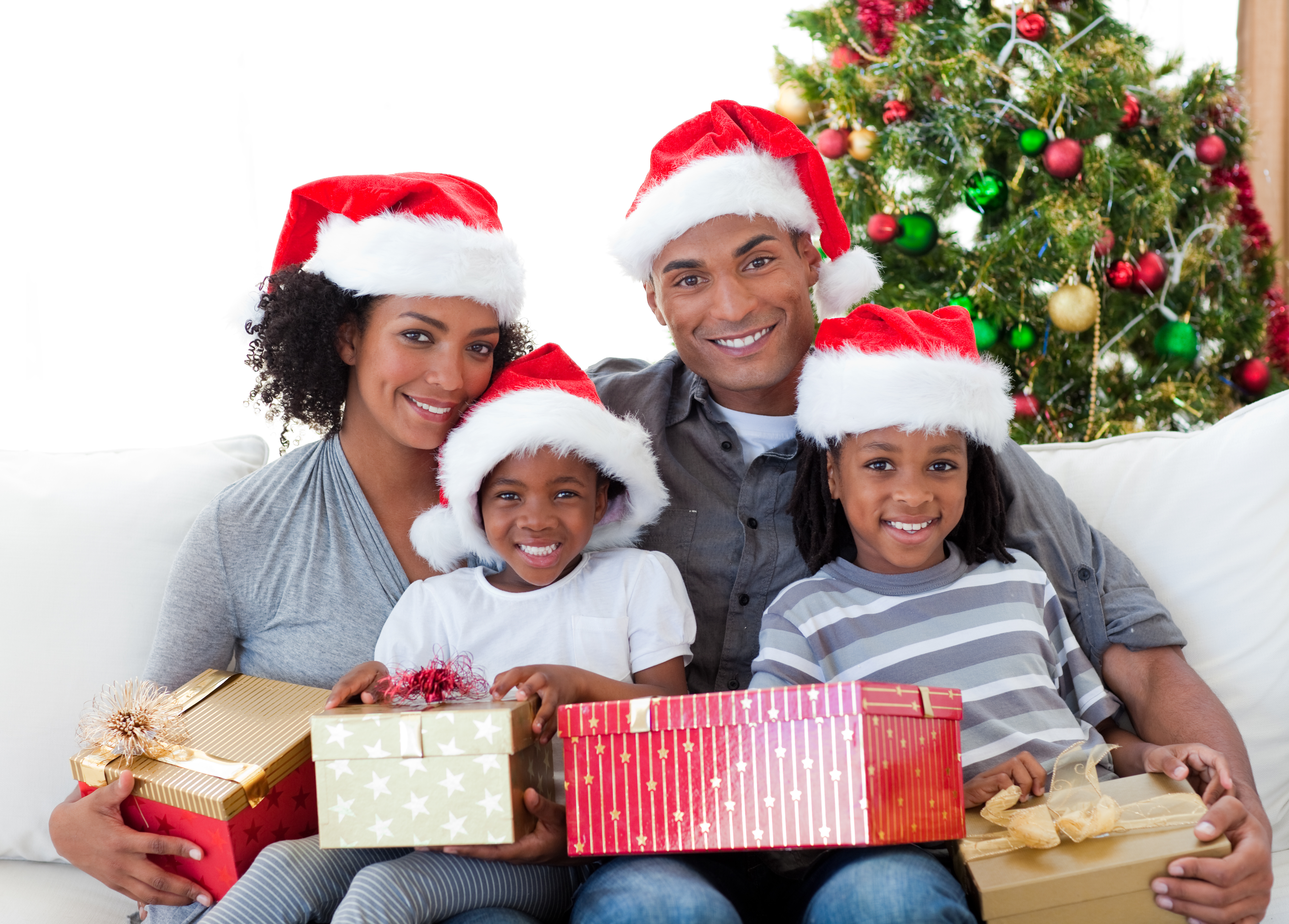 The questions I'm addressing on this topic fall into 3 distinct categories: spending, the real meaning of Christmas, and family traditions. Today, let's focus on the second one.
Question #2: How do we teach our kids the meaning of Christmas in a consumer-driven world?
Answer: Be VERY intentional! The advertisers who are making your children want more and more are intentional about creating a sense of discontentment. They know how to present and package their products to get children's attention and spark their yearning. The only way to counteract this is to be deliberately proactive and preventative.
Be proactive.
"Advertise" the true meaning of Christmas: the Birth of Our Lord and Savior Jesus Christ. Be deliberate about spending more time talking about this than you do talking about the busyness of the season, or about what's on their wish list.
Celebrate Advent: the four weeks preceding Christmas that are focused on the prophecies foretelling Jesus' birth, and the events surrounding His birth. Even if your church doesn't formally recognize it, you can do like my family and celebrate it at your house with a wreath, candles, and a Bible. Your local Christian book store also has devotionals that are written for various ages, and supplemental activity kits to make this a fun event!
Be preventative.
Turn off the TV. You can limit how many advertisers are able to bombard your children with this one simple move. If they don't see the commercials, they don't even know what's out there to want. If you can't bear to do this, try recording your favorite shows and fast-forwarding through the commercials.
Don't ask. If you don't put pressure on your children to make a list of things they want, you might discover that they're more content than you realized. And please do all of the other parents a favor who are in this battle with you: don't ask their children what's on their wish list, either!
Your whole family will benefit if you and your spouse intentionally focus on the true meaning of Christmas, and protect your household from assaults on contentment. Tune in next week for the third and final Q&A to make this your most harmonious Holiday yet. Merry Christmas!
"Search my heart, O God…"
Ask God to open and unite you and your spouse's hearts to a renewed vision of a truly Christ-centered Christmas, praying:
Search me, God, and know my heart; test me and know my anxious thoughts. See if there is any offensive way in me, and lead me in the way everlasting (Psalm 139:23-24).
With Ephesians 4:2-3 as your anchor, you and your spouse can make Christmas 2014 a truly Harmonious Holiday!